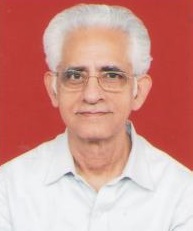 Vinod K Dhingra
Founder Director & CEO
An engineer from IIT Delhi and Post Graduate in Industrial Production from BITS Pilani, VKD has been in the industry for over 40 years. He started his career with the industrial conglomerate Grasim Industries (Birla group) in 1967 and rose to the position of Manager Projects and executed several large green field projects for industrial plants from concept stage to production. After a long 17 year stint with Grasim, he took up his next assignment as President, Pure Chem Ltd., a multinational chemical and pharmaceutical company based in Bangkok, Thailand. He was later associated with Oman Organic Fertilizers, Muscat, Oman overseeing the setup of their new fertilizer plant which was another greenfield project. He looked after the same unit as the works manager after the project went on-stream and spent about 7 years with them. Around this time the entrepreneurial bug bit him and he then decided to return to India and set up an industry.
During his long years in senior positions in the industry both in plant construction and in production, VKD made a key observation. In the Indian industry, senior managers were reluctant to take up hands-on inspection at elevated levels of tall structures like reactors, distillation towers, furnaces etc. due to lack of suitable safe platforms and ladders. The job was invariably left to the junior staff. This observation set him off on his venture and he set up Access Engineering Products Pvt. Ltd., a company specializing in providing access solutions like Access Towers, Scaffolding and Ladders in aluminium and steel. Access Engineering Products was the pioneer in this field in India and brought international quality access products to the Indian market. VKD is passionate about his company and its products and the motto "Do it well, Do it Safely and Do it with Access Engineering Products" sums up his vision. His unbounded energy, work ethos and professionalism rubs off on one and all and he is an inspiration for the entire industry.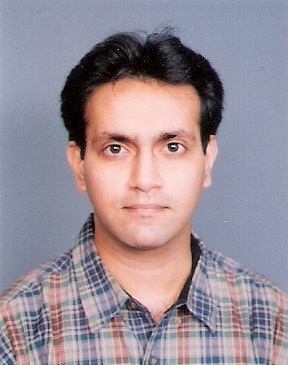 Rajat Rakheja
Head - Consultancy Group
A qualified mechanical engineer from IIT Delhi and post graduate in Business Management from IIM Bangalore with specialization in Marketing, Rajat is heading the group of consultants providing valuable solutions to day to day problems. He has rich experience of leading operations for core industry players from paints, IT and Telecom sector and skills development. He is a certified executive coach and NLP and Gestalt therapist. A true people person, Rajat has rendered operation leadership to setup pan India channels in diverse sectors like distributing paints, education, and access products. An early entrant to vocational skill creations, he led national operations for work skills in India and also represented India as a delegate in the Indo-German skill forum.
Rajat has nearly 20 years of work experience in almost all facets of industry, working with virtually Who is Who of paint industry as well as Telecom sector. He is a team builder and has led from the front in setting up various business centers and is extremely passionate about solution engineering and skill development.